Heidi Piper Warner
Parish Administrator
Heidi came to St. Stephen's in 2008 and has become a regular member. Coming from a retail background, she moved to administration in 1997, where she found her true calling. Heidi is available in the church office Monday – Friday, 9am to 2pm, and will be able to assist with the Parish Calendar, Directory, Facility usage & Events, Annual & Vestry reports, as well as other administrative duties. Originally, from the North (NY, CT, and VT), Heidi and her family moved to Culpeper in March of 2008.
hwarner@ststephensculpeper.net
540-825-8786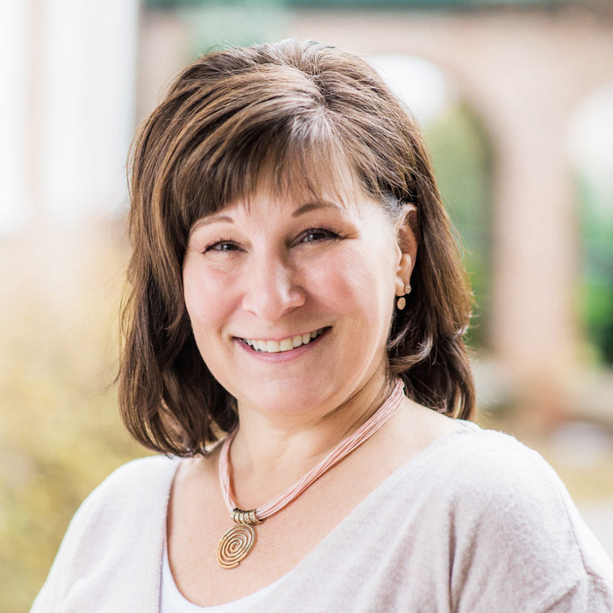 Karen Rosica
Communications Director
Karen came to St. Stephen's in 2006. In college, she majored in interior design, web design, and marketing. From 1997-2004, she was a marketing and merchandiser for Hallmark. For SSEC, she creates and manages all bulletins, announcements, prayers, website, social media, and advertising. Raised in Northern Virginia, Karen moved to Culpeper in 1996, where she enjoys gardening, photography, genealogy, yoga, wine tasting, cooking, and writing. She also supports the ASPCA and Soldier's Angels.
krosica@ststephensculpeper.net
540-825-8786
Abbey Newton
Bookkeeper
Abbey came to St. Stephen's in November of 2017. She is originally from Connecticut and moved to Va in 1994. She attended both Northern VA Community College and Radford University where she majored in Business. She has performed various accounting work over the past 20 years, most recently with the Dept. of Juvenile Justice. Abbey is the Church Bookkeeper and as such performs the accounting functions for the Church to include payroll, contributions, accounts payable and receivables, banking and credit card monitoring and reconciling and other day to day duties to ensure accurate accounting practices for the Church.  Abbey has been a resident of Culpeper since 2009 and is a current board member of the Culpeper County Disability Services Advisory Committee. She is a mom to a 20 year old son and enjoys reading and painting.
bookkeeper@ststephensculpeper.net
540-825-8786
Ray Johns
Chief Sexton
Ray began at St. Stephen's in January 2018 has Chief Sexton, where he is always on the move around the church campus. Weekday mornings you might find him chatting with some of the Food Closet clients, as he maintains the facilities. Ray was born and raised in Washington, D.C., and now enjoys the simpler pace of Culpeper. He enjoys games that strengthen the mind, such as chess, scrabble, and backgammon. Being a typical sports fan, his heart is with his hometown teams, especially his "Skins."
Tim Swenson
Sexton
Tim came to SSEC in 2004, has been since, loves sports, is a member of the Brotherhood of St. Andrew and works hard to keep the grounds maintained.
Leah Walker
Nursery Attendant
Leah has worked with the youth of St. Stephen's for over 15 years. She grew up in Culpeper and currently works with Healthy Families Culpeper, an early childhood program. Leah serves as one of two attendants for our nursery.
Kim Cotter
Nursery Attendant