The Rev. Michael Gray
Supply Priest
Fr. Michael was the previous at St. Stephen's, when he retired in 2012. He enjoyed a year of retirement before being asked to serve at St. Luke's in Remington. He then I retired from there, only to be asked 6 months later to fill in at Emmanuel in Rapidan, until they were able to find a new and very capable rector. Here in Culpeper, he enjoys spending time with his family: wife, Lynn, and his children, grandchildren, and great-grand babies. Fr. Michael also writes music and plays guitar, as you'll enjoy in some of his services.
Fr. Michael will conduct services and provide pastoral care at St. Stephen's until March 18, or until an interim priest is called to serve here.
For pastoral care please email: mldkjjgray@gmail.com.
mldkjjgray@gmail.com
540-825-8786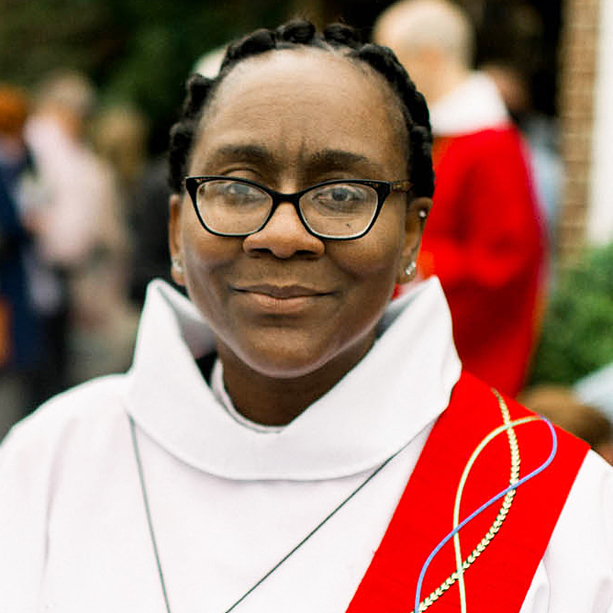 The Rev. Deacon Emmetri Beane
Deacon
The Rev. Deacon Emmetri Monica Beane (Deacon Em) was named Deacon of St. Stephen's in March 2019. In addition to performing all the liturgical duties of a Deacon, she has a full-time job and is an active part of Piedmont Dispute Resolution Center, the Foothills Housing Network, and the local Re-entry Council. Ordained in 2013, Dea. Emmetri has a BA from UVA, MS and JD from George Mason. She is an active member of the Virginia Bar. Dea. Emmetri is the mother of two adult daughters.
ebeane@ststephensculpeper.net
540-272-3434
The Rev. Brad Jackson
Music Director/Organist
Brad is a native of our nation's great open prairie in Kansas, and he loves the mountains of Virginia especially excursions into Shenandoah National Park near his home in Madison. He has undergraduate and graduate degrees in music in addition to his Master in Divinity degree from Virginia Theological Seminary.  He has worked with all age groups as a music teacher and choir  director. Brad has a pastoral heart and his desire is to lead lively worship with music people enjoy singing.
jacksbjcp@gmail.com
540-948-3257